FIBERGLASS RESURFACING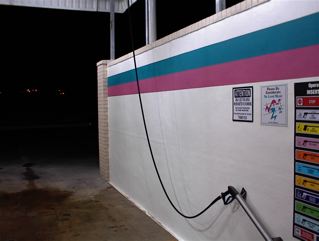 A Fiberglass lining is another option to coat your carwash walls. The fiberglass is an actual structural lining not just a coating. The fiberglass provides a smooth, dense, durable, easily cleaned surface, which will prevent costly repainting. Premier uses a chopper gun to spray apply the glass, resin and catalyst on to your car wash walls. We use a six step process:
Surface Preparation
We will grind any loose material off the substrate to provide a clean surface. Cut niches at all critical termination points.
Resin Sealing Coat
Apply first coat of resin to seal and bond into the concrete substrate.
Fiberglass and Resin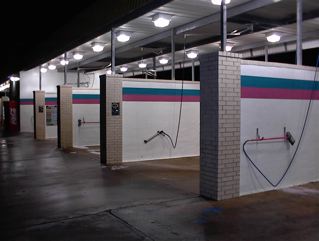 Apply layer of chopped fiberglass and resin and roll out to ensure a good wet out and consolidated smooth surface.
Resin Barrier Coat
Spray final resin coat while rolling out fiberglass layer to ensure no dry fiberglass.
Finish Preparation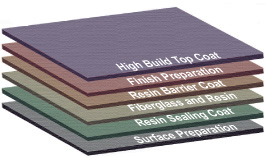 Grind any loose fiberglass hairs and putty around all termination points.
High Build Top Coat
Provides a protective corrosion grade barrier which is UV stabilized. The top coat will follow the texture of the substrate and have an orange peel texture.